Sports
English cricketer Jack Leach autographed the bald head of a fan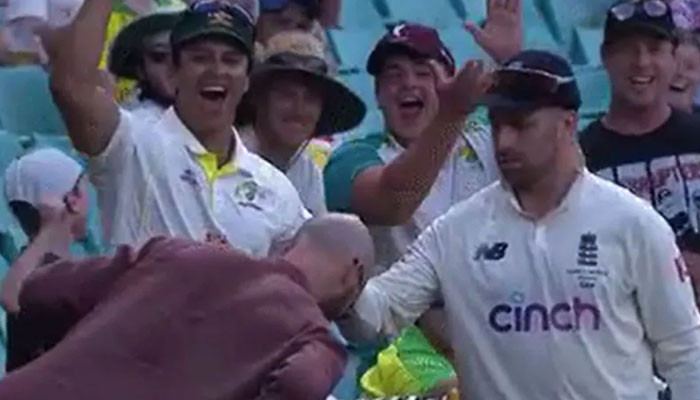 England spinner Jack Leach gave an autograph on the bald head of a fan on the ground, the video of which went viral.
During the fourth Test match between Australia and England in the Ashes series, England spinner Jack Leach won the hearts of all by pleasing the fans in a unique way.
A video of Jack Leach, made during the fourth Test match of the Ashes series between Australia and England, has gone viral on social media.
The video shows Jack Leach fielding on the ground when he suddenly catches sight of one of his fans.
Jack Leach goes to his fan and signs his bald head with his autograph.
Seeing this style of English cricketer, the cricket fans present there are very happy and applaud.
Jack Leach's style was shown live on the ground, followed by a wave of joy throughout the field.