World
Egypt, serial killer's 'Alhamdulillah' after hearing the death sentence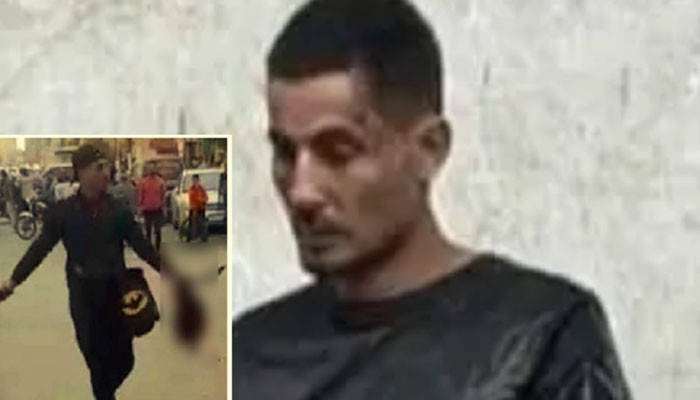 In Egypt, a 30-year-old serial killer, after hearing the death sentence, said "Alhamdulillah" and "I am Allah and I am to return"
An Egyptian court has sentenced a man to death for killing a civilian in the northern city of Ismailia last November.
Dabour, 30, stabbed to death a 42-year-old Egyptian man named Muhammad al-Sadiq on Tanta Street in the Ismaili city on November 1.
Not only that, but Dabur used to walk around the streets of Ismailia carrying the severed head of the slain and spreading fear among the people.
Videos of the incident went viral on other social media sites, including YouTube.
Foreign media reports say that Dabur's killer was seen calm and quiet on the occasion of the court verdict.
It is also being said that after hearing the sentence of the culprit, in the end, he simply said, Said
Dabur, 30, has been dubbed the "serial killer of Ismailis" since the assassination.