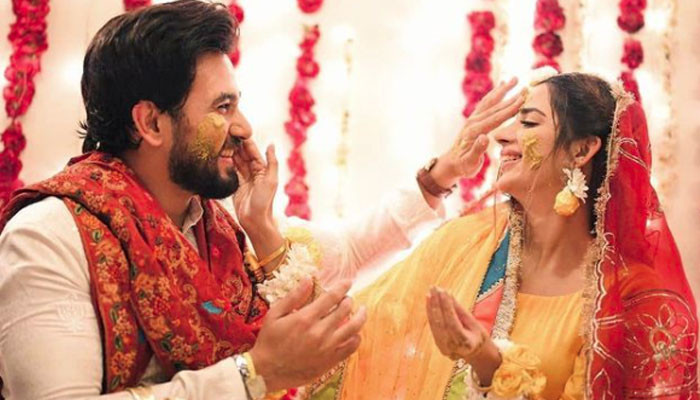 Leading couple of Pakistan showbiz industry Saboor Ali and Ali Ansari's wedding celebrations have started and last night photos and videos of their mothers went viral on social media.
While the year 2022 started with the wedding celebrations of actress and model Areeba Habib, now Saboor Ali and Ali Ansari have also started preparations to get married.
The wedding ceremony of Saboor Ali and Ali Ansari has started and last night the ceremony of the couple's mothers was held.
In viral videos and photos on social media, it can be seen that Saboor Ali wore a traditional yellow dress to his mothers with which he also wore a red dupatta.
Ali Ansari, on the other hand, wore a white dress with a warm shawl for the winter.
In one of the viral videos, Sajal Ali can be seen applying turmeric to his brother-in-law Ali Ansari.
Saboor and Ali Ansari's mothers' photos and videos continue to receive loving comments from social media users.
Media reports also say that Saboor Ali and Ali Ansari will tie the knot on January 22 this month.
It should be noted that only last year, Saboor Ali had a talk with actor Ali Ansari.