National
Two more cuts were installed on the dam in Manchhar Lake, water began to flow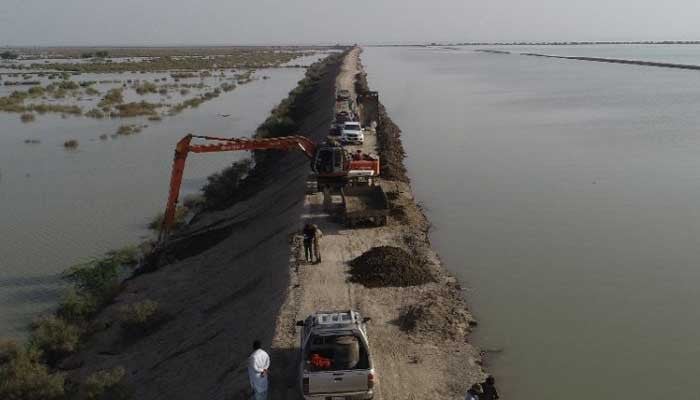 According to the Sindh Irrigation Department, two more cuts were installed on the dam in Manchhar Lake. Kits are installed on RD50 and RD52.
Water has started coming out of a crack on RD 55 in Manchhar Lake near Sihon.
According to the local people, RD 55 is the low-lying part of the lake, cutting the RD 55 will speed up the outflow of water from the lake.
The local people said that this was the original place of cracking. If the crack on RD 55 had been put in place earlier, the situation would not have been so bad.