National
The stolen car from London came under PTI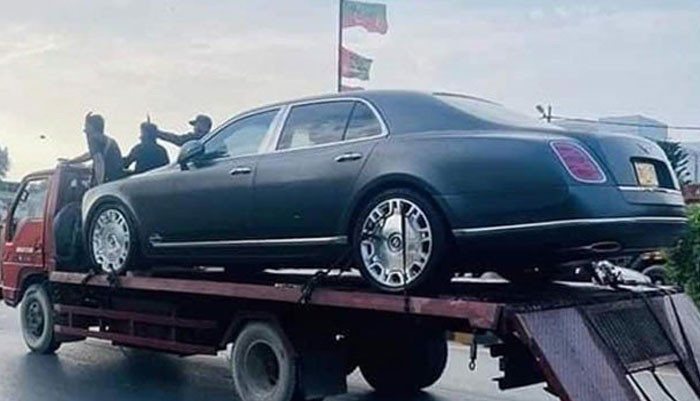 The valuable car stolen from London and found in Karachi was brought to Pakistan during the PTI regime, the Ministry of Foreign Affairs approved the import of the car.
The ambassador of the European country who ordered the car on exemption certificate was recalled by his government, while the new ambassador wrote a letter of cancellation of registration, refusing to take ownership of the car.
On the direction of the Ministry of Foreign Affairs, Customs recovered the vehicle from Defense Karachi and arrested two persons.
It has been decided to investigate the vehicle registrations involved.
The estimated value of the car is around Rs 6 crore, according to customs officials, the duty on it is around Rs 31 crore.