Entertainment
Shatrughan Sinha called Kamal Khan a victim of conspiracy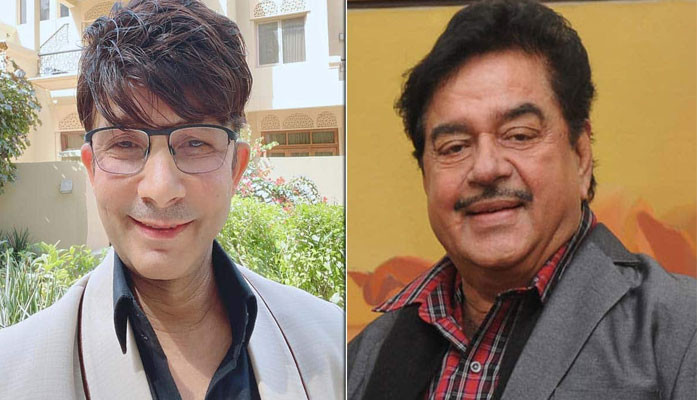 After the arrest of Bollywood actor, producer and film critic Kamal Rashid Khan (KRK), legendary actor Shatrughan Sinha came out in support of him.
According to an Indian media report, Shatrughan Sinha supported 'KRK' on Twitter and said that he seems to be the victim of a conspiracy, he should get justice soon.
Actor-turned-politician Shatrughan Sinha has come out in support of the film critic who was arrested in Mumbai last week.
Last Tuesday, KRK was detained at the airport as soon as he reached Mumbai based on a notice issued by the Mumbai Police on some tweets of 2020.
KRK was sent to jail on 14-day judicial custody, the next day he was brought to the hospital complaining of chest pain.
Shatrughan Sinha in his statement in favor of KRK said that one should not forget that he is a self-made man who, by the grace of God, has made his own place in the film industry.
The legendary actor praised KRK's blunt style and thinking, this and his confidence is a big asset, it seems, he speaks freely without any fear or pressure.
He further said that KR, undeterred, spoke out for freedom of expression confidently within the ambit of law and constitution, whether his words received popular acceptance or not.
Shatrughan Sinha said that in my opinion KR seems to be a victim of a conspiracy of circumstances, God help him, I wish, hope and pray that he gets the speedy justice he deserves.
Kamal Rashid Khan's lawyer said that my client has been arrested for tweeting against Akshay Kumar and the producer of his film Lakshmi Bomb.
KRK first rose to fame in 2008 with his controversial film 'Desh Drohi', which he also starred in and produced.