Sports
Shaheen Shah's interesting conversation with Haris Rauf and Naseem Shah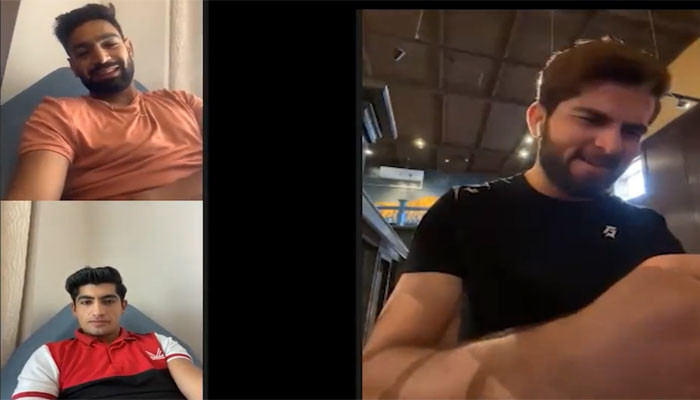 There is an interesting conversation between Pakistani fast bowler Shaheen Shah Afridi, Haris Rauf and Naseem Shah on video call.
The Pakistan Cricket Board (PCB) has shared a video of the conversation between Shaheen Shah Afridi, Naseem Shah and Haris Rauf on their Twitter account.
Shaheen Shah Afridi, who is in London for rehab, told a fellow fast bowler that he is recovering from the injury fast.
He added that you guys are close to me despite being far away, I am starting weight training, I will start bowling after 2 weeks.
During the conversation, Shaheen Shah advised Haris Rauf and said that it was good to see you bowling, do more yorkers in the last overs.
Haris told Shaheen that Rizwan bhai is much better now while Naseem Shah said Shaheen bhai we are missing you in the ground, we pray that you get fit soon.
Shaheen told fellow players that the Asia Cup must be won, you and I will meet in the New Zealand series.