World
Private security personnel arrested for keeping Nepali minister in queue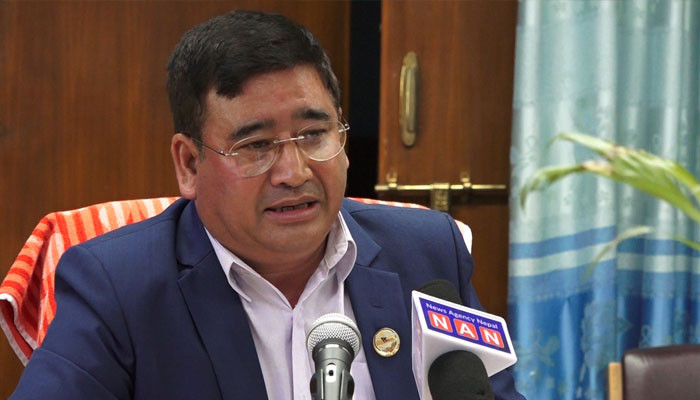 A private security official was arrested for directing a minister to wait in a queue at a visa center in Nepal.
On Friday, Nepal's Minister for Culture, Tourism and Civil Aviation Jeevan Ram along with his family reached the visa center to get biometrics for traveling abroad.
Due to the rush, they tried to break the queue, but the security official asked them to stay in the queue.
The minister's official bodyguards told the guard that Jeevan Ram was the minister, yet the guard insisted that several people had arrived before him, and that the minister should wait his turn.
On this occasion, there was a bitter exchange between the Nepali minister and the private guard, the minister complained to the Ministry of Home Affairs that action should be taken against the said official.
After receiving a formal request from the Ministry of Tourism, the Home Ministry ordered the police to take action against the guard, who has been arrested.