National
Imran Khan tried to create rebellion in the institutions, apologize to the nation, MQM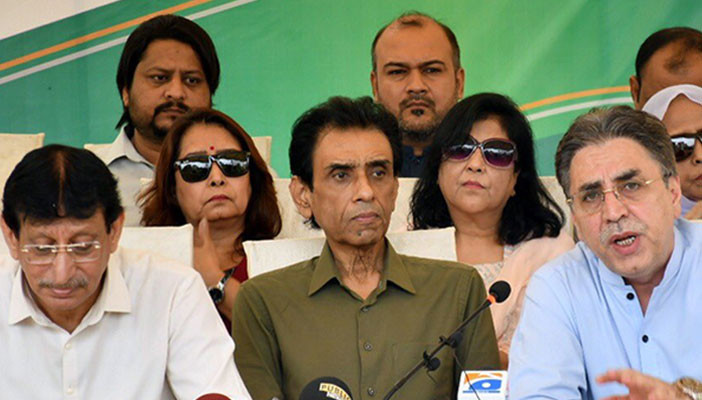 Muttahida Qaumi Movement (MQM) Pakistan demanded Pakistan Tehreek-e-Insaf (PTI) Chairman Imran Khan to apologize to the nation.
MQM leader Dr. Maqbool Siddiqui says that Imran Khan tried to make institutions fight against each other and create rebellion. PTI leadership should explain and apologize to the nation.
While giving a press conference in Karachi, Khalid Maqbool Siddiqui said that Imran Khan targeted the leadership of institutions in this critical situation. are
Khalid Maqbool further said that Imran Khan has crossed the red line after which questions on anyone's patriotism start to arise, there has been an unsuccessful attempt to revolt within the institutions.
The MQM leader said that Imran Khan's speech made Shehbaz Gul's statement an official statement, Tehreek-e-Insaf should explain it.
Khalid Maqbool Siddiqui There has been political instability since the beginning of 2022, the economy has not recovered for many years, rains and floods have created a disaster in the whole of Pakistan, it is the duty of the political leaders to get the country out of this trouble.