Sports
Aisha Sajid, a 16-year-old mountaineer from Pakistan, reached Nepal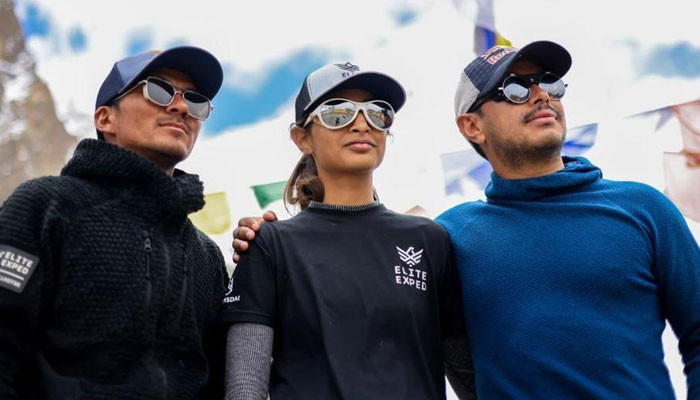 Aisha Sajid, a 16-year-old mountaineer from Pakistan, has reached Nepal.
Aisha Sajid is determined to climb Manaslu, the eighth highest peak in the world at 8,163 meters.
Pakistani climbers will summit Manaslu under the supervision of record holder Nepalese mountaineer Nirmal Praja.
If Aisha Sajid succeeds, she will become the youngest climber to summit Manaslu, a record previously held by India's Arjun Vajpayee.
Indian mountaineer Arjun Vajpayee achieved the feat of climbing Manaslu in 2011 at the age of 18.
The Pakistani mountaineer will also become the youngest Pakistani to climb a peak higher than 8,000 meters, previously Shahroz Kashif set the record by climbing Broad Peak at the age of 17.