Sports
The standing committee questioned the issue of cricket broadcasting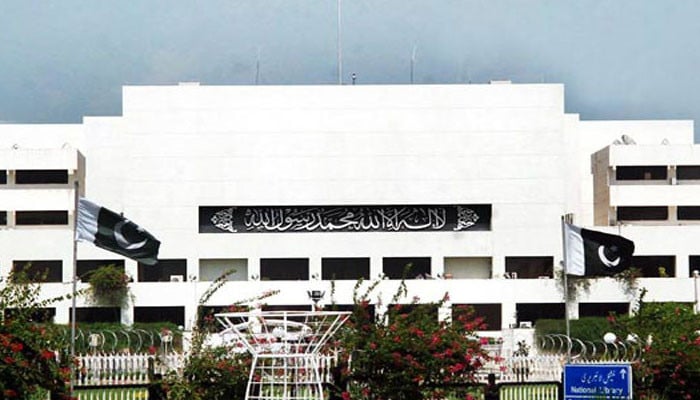 The inter-provincial liaison committee of the National Assembly raised questions on the agreement reached between PTV and a private sports channel to show cricket broadcasts.
A meeting of the National Assembly Standing Committee on Inter-Provincial Coordination was held under the chairmanship of Nawab Sher Wasir in which the committee expressed frustration over the non-participation of Pakistan Cricket Board Chairman Rameez Raja.
PCB officials told the standing committee that Rameez Raja was in Karachi for a meeting with Sindh Chief Minister. The meeting was very important regarding PSL preparations.
The chairman of the standing committee said that the chief minister of Sindh is respected but the chairman of the PCB should have been in the committee meeting. Mehreen Razzaq Bhutto said that Rameez Raja had met the chief minister of Sindh yesterday.
During the meeting, the chairman of the standing committee expressed concern over the formation of a consortium. The committee also raised the issue of paying salaries to senior officials of the cricket board. Asked
Details of salaries of top officials of Pakistan Cricket Board were presented in the standing committee. Committee member Iqbal Muhammad Ali said that former CEO was the most expensive in PCB. Former CEO drowned the cricket fleet in the country. Are
Committee member Iqbal Muhammad Ali asked why Wasim Khan resigned. Waqar Younis and Misbah-ul-Haq also left without fulfilling their contracts.
Officials of the PCB said that Thaqleen Mushtaq and Salman Naseer are paid Rs 12 lakh per month, while the cricket board has more than 750 employees.
Committee member Iqbal Mohammad Ali said that the cricket board is preparing to hold PSL U-19. For God's sake, such a wrong decision should not be taken. The PCB already has financial differences with the franchise.
The PCB officials replied that they would convey your message to the PCB chairman.
It should be noted that the partnership between Pakistan Television and a private sports channel set up to acquire broadcasting rights for the Pakistan Super League (PSL) 23-2022 made the whole issue controversial. Many questions have been raised about this consortium.
The Pakistan Cricket Board (PCB) had recently announced that the broadcasting rights for the next two years of the PSL have been acquired by a consortium between PTV Sports and A Sports.
No such consortium had been announced before and no legal requirements had been met for its establishment, and the whole process called into question the transparency of the government-controlled Pakistan Television Corporation.