Sports
National cricketers attend Mansoor Rana's daughter's wedding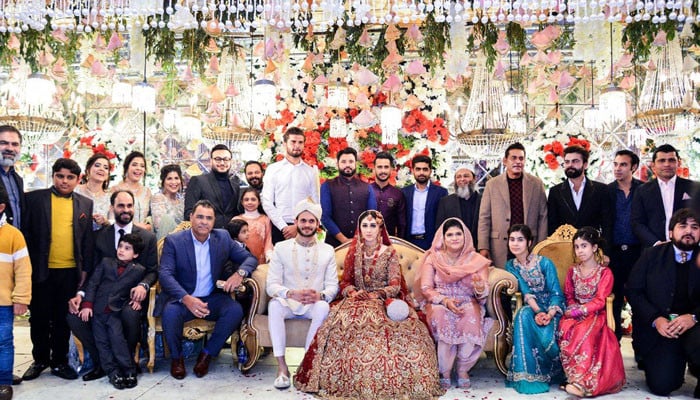 Famous cricketers attended the wedding of daughter of national cricket team manager Mansoor Rana.
Mansoor Rana shared a picture on social media with the bride and groom of the national cricketers and also wrote that if happiness could be described in the picture then surely this picture would be the name of that happiness.
Mansoor Rana also thanked the national cricketers for attending his daughter's wedding.
The captain of the national cricket team Babar Azam, Hassan Ali, Shaheen Shah, Azhar Ali, Waqar Younis, Kamran Akmal, Ahmed Shehzad, Salman Butt, Aqib Javed, Mushtaq Ahmed and other cricketers are present in the picture.
Reacting to the photo, Shaheen Afridi and Hassan Ali said that they had a lot of fun at the wedding and the food was delicious too.