National
Karachi: Rain stopped in the morning, cold weather, water accumulated on the roads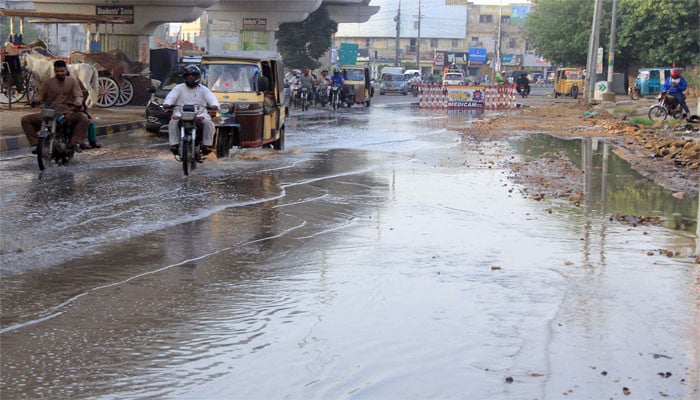 It rained intermittently throughout the night in Karachi but it stopped raining in the morning.
The accumulation of water on several roads has affected the flow of traffic, however, the traffic police said that the flow of traffic in the city is maintained.
According to Karachi Traffic Police, there is no traffic jam anywhere in Quaid-e-Azam city due to rain water.
On the other hand, water has accumulated at some places in Liaquatabad underpass and Hyderi Market road.
Water has also accumulated at some places on MA Jinnah Road and Napa Bridge, however, the flow of traffic is maintained.
On the other hand, traffic is also flowing on the busiest Faisal Street of the city.
Meanwhile, water has accumulated on the roads in North Karachi, New Karachi and Nagan Chowrangi areas while the accumulation of water in many streets is affecting the movement of residents.