National
Imran Khan is the face of world powers, Fazlur Rehman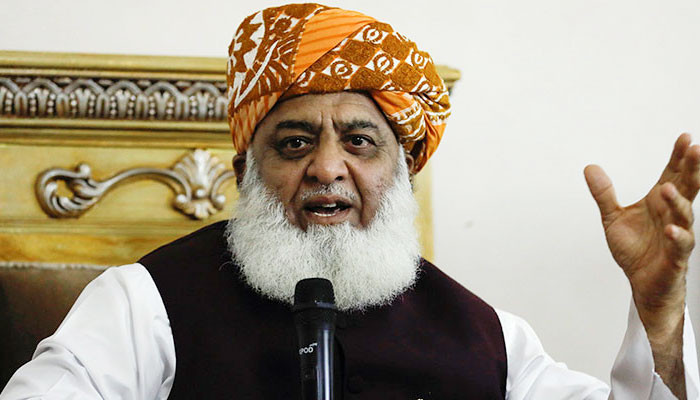 Maulana Fazlur Rehman, head of the Pakistan Democratic Movement (PDM), said that time had proved our position that Imran Khan was the face of world powers.

Talking about the foreign funding case, Maulana Fazlur Rehman said that Pakistan Tehreek-e-Insaf (PTI) has nothing to do with national security and the interests of the Muslim nation.
He said that the report of the scrutiny committee of the foreign funding case was eye-opening for all of us. Imran Khan hid 53 accounts from the Election Commission.
The PDM chief said that these accounts were being funded by a number of suspicious entities and individuals from abroad.
He further said that the foreign powers which had given huge financial support to the PTI, Imran Khan was now engaged in protecting the interests of those forces.
Maulana Fazlur Rehman also said that after investigation it was proved that the allegations of PTI member Akbar S. Babar were true. We appreciate Akbar S. Babar's patriotism and steadfastness. Performed the duty of proper guidance of TI workers.
Chief PDM Maulana Fazlur Rehman said that the three-and-a-half year tenure of PTI had a devastating effect on the future of this nation and national institutions should also think seriously about the threats to national security.