Entertainment
If I get a movie with Shah Rukh Khan, I will announce from the roof: Tapsi Panu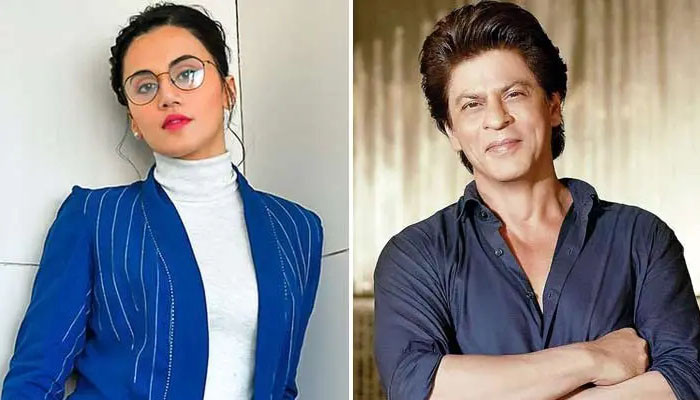 Bollywood actress Tapsi Panu has said that if she gets a chance to work in a film with Shah Rukh Khan, then she will announce it from the roof and tell everyone.
According to Indian media reports, with two hit films in 2021, Tapsi Panu's year was definitely a success. The actress is now looking forward to new and exciting projects, including Prince Hirani's next film starring Shah Rukh Khan in the lead role.
Tapsi Panu made headlines when news started circulating that she would appear with him in Shah Rukh Khan's new film.
In a recent interview with Indian News Agency, Tapsi said, "The decision to work with Shah Rukh Khan in Prince Hirani's next film is not final yet. As soon as he gets an official statement, he will She will tell everyone. '
"This is not a news story and whenever it is finalized, I will shout and tell everyone," said Tapsi Panu.
The actress added, "Let things be finalized and let things move forward, otherwise there will be only speculation. When the film is finalized, I will shout and announce it from the roof."