National
Heavy rain in Karachi, sit-in of Jamaat-e-Islami continues for sixth day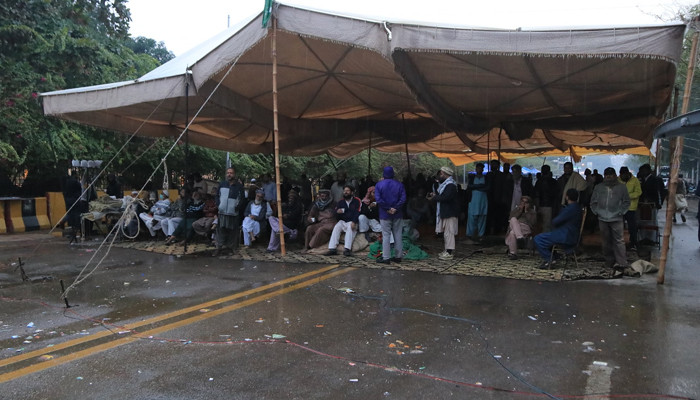 Despite heavy rains in Karachi, a sit-in of Jamaat-e-Islami is going on outside the Sindh Assembly which has started its sixth day today.

Even during heavy rains, there are participants in the sit-in who have lit fires to avoid the cold. As the carpets and rivers are wet, thrones have been arranged for the participants.
The participants of the sit-in outside the Sindh Assembly are being treated with hot eggs, coffee, tea and soup.
Addressing the sit-in participants yesterday, Ameer of Jamaat-e-Islami Karachi Hafiz Naeem-ur-Rehman said that those who had ruled the city in the past had made a deal with it.
Hafiz Naeem-ur-Rehman said that he has represented the people of Sindh by sitting here in severe weather and cold nights.