Sports
What did Erin Holland say in praise of Muhammad Hasnain?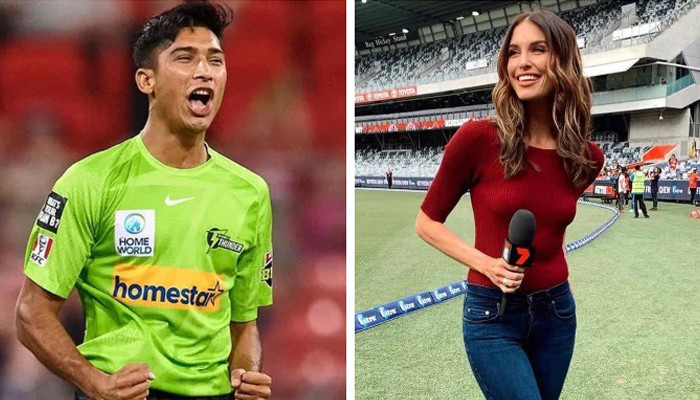 Australian TV presenter Erin Holland praised Pakistani bowler Mohammad Hasnain, who took three wickets in his first over in the Big Bash League (BBL).
Mohammad Hasnain, representing the Sydney Thunders in the BBL, bowled out three Adelaide Strikers players in his first over of the tournament and made foreign cricket fans his fans.
He praised Mohammad Hasnain's superb bowling and said, "Very good Muhammad Hasnain."
Hasnain made one maiden in four overs and took three wickets for 20 runs.
Mohammad Hasnain did not give any run on the first ball of his over while taking wickets on the second and third balls while the fourth ball was also dotted out, then one player was dismissed on the fifth ball.