National
PTI theft has been caught, Ahsan Iqbal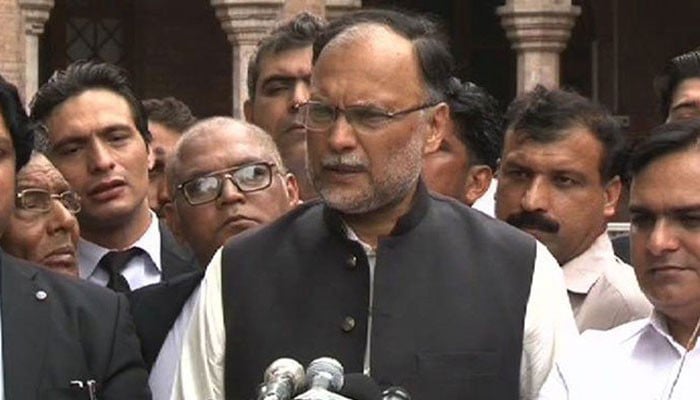 PML-N leader Ahsan Iqbal has said that the theft of Pakistan Tehreek-e-Insaf (PTI) has been caught.

Talking to media, Ahsan Iqbal said that Imran Khan becomes a champion of transparency in the whole country, but he uses tricks to stop the foreign funding case in the Election Commission.
He said that what does PTI want to hide, what does it want secrecy? The foreign funding case has washed away the make-up of PTI's transparency.
He also said that PTI had not presented any evidence of corruption of PML-N in the Election Commission and no prohibited funding case of PML-N was pending.
Ahsan Iqbal said that by lying, they want to save their theft by registering cross FIR, PTI is throwing mud on others to cover up their theft.