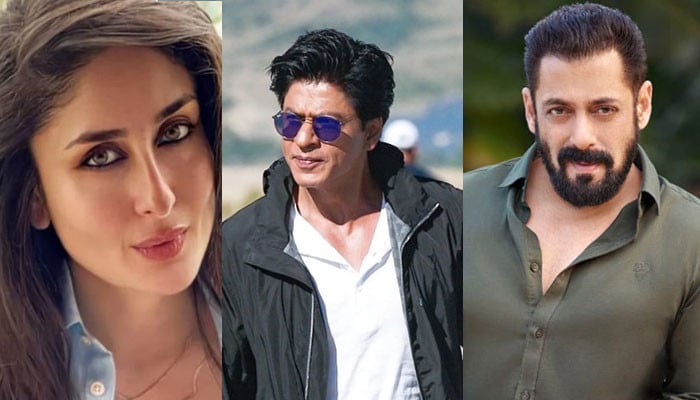 Most of the Bollywood movies are successful only because the people working in them are very famous and their movies are always a hit.
These celebrities take crores of rupees from the producers for working in films.
There are many celebrities in Bollywood from Kareena Kapoor to Katrina Kaif who have acted in some movies or songs for free.
1-Kareena Kapoor
Actress Kareena Kapoor had acted in not one but two films for free.
According to reports, he did not receive any compensation for the song 'Marjani' from the movie 'Blue Barber' and the song 'Favicol Se' from the movie 'Dabangg 2'.
2-Katrina Kaif
Actress Katrina Kaif had her song 'Chakni Chameli' from the movie 'Agni Path' shot for free.
Katrina Kaif's reason for not getting paid for this song was director Karan Johar and their friendship.
3-Shah Rukh Khan
Shah Rukh Khan had played a small role in the film 'Bhoot Nath' without any compensation.
4- Priyanka Chopra
Actress Priyanka Chopra sang a song in the movie 'Blowbar Barber', for which you did not receive any compensation for 'You Get Me Rocking And Sailing'.
5-Deepika Padukone
Similarly, actress Deepika Padukone who is one of the highest paid actresses.
According to reports, Deepika did not receive compensation for her debut film 'Om Shanti Om' and she played the lead role in the film for free.
6- Salman Khan
Salman Khan's name is at the top of the list of actors working without compensation.
Salman Khan has played short roles in many films like 'Son of Sardar' and 'Tes Mar Khan' without any compensation.
7- Sonam Kapoor
Bollywood actress Sonam Kapoor had taken only Rs 11 to work in Farhan Akhtar's film 'Bhaag Malikha Bhaag'.
8- Sonakshi Sinha
Actress Sonakshi Sinha did not charge any fee for the song 'Party All Night' from actor Akshay Kumar's film 'Boss'.
9- Shahid Kapoor
Bollywood actor Shahid Kapoor had acted in the film 'Haider' without any compensation, this film is made on the youth of Kashmir and Shahid Kapoor was also given the award of 'Best Actor' in the Filmfare Award for this film.
10- Rani Mukherjee
Similarly, actress Rani Mukherjee also gave many superhit films to Bollywood.
According to reports, he had not taken any compensation from Karan Johar for the film 'Kabhi Khushi Kabhi Gham'.