World
A man has been arrested in connection with a fire at a South African parliament building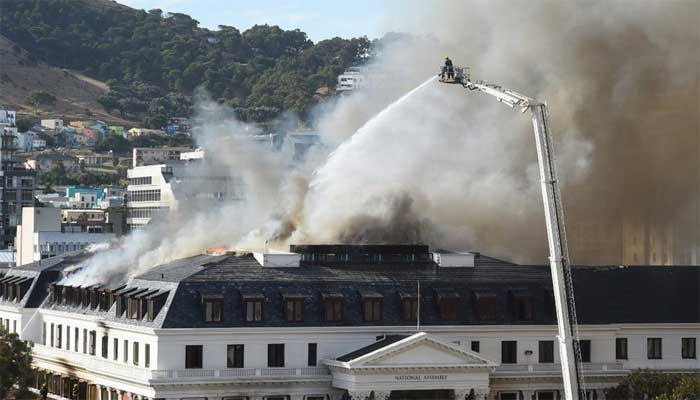 The fire at the South African parliament building was brought under control two days later.
The man arrested on charges of arson has been produced in court. The arrested man is facing charges of entering the Parliament building, setting fire and stealing property.
The court remanded the arrested person in custody till January 11 for further investigation.
A fire broke out in the Parliament complex in Cape Town on Sunday, and the roof of the National Assembly building collapsed as the fire spread. No casualties were reported in the incident.