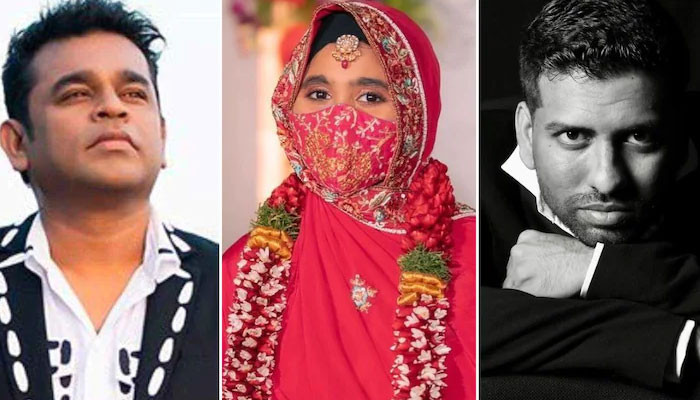 Here is some information about the son-in-law of famous Indian musician and singer AR Rehman.
AR Rehman's eldest daughter Khadija Rehman got engaged a few days ago which was reported by the singer through social media a day ago.
Posting photos and videos sharing app on Instagram, Khadija called her future husband Riaz-ud-Din Sheikh Mohammad an audio engineer.
In his post, he wrote that by the grace of God, I am announcing today that I am engaged to Riaz-ud-Din Sheikh Mohammed, a young entrepreneur and Wisconsin audio engineer.
He also said that his engagement took place on December 29 last year, while in view of the situation of Covid 19, only his family and close people participated in it.
However, now there are reports that Riasuddin Sheikh Mohammad has been working for his future father-in-law AR Rehman.
If you take a look at his Instagram handle, you can see that the number of his followers is only around 5000 while most of the posts shared in it are sound designing devices or AR Rehman's live. Here are the pictures of the concert.
It is to be noted that Khadija had introduced her fianc as a musician, producer and social worker and declared the arrival of Reas-ud-Din in her life as a blessing and also thanked God.