World
More than 100,000 new cases of corona in the United States, 162 deaths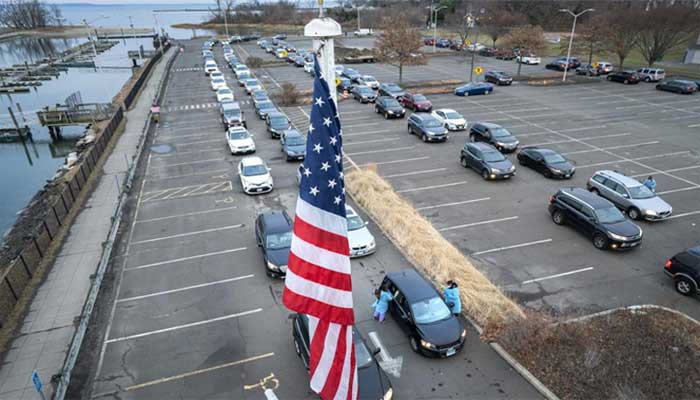 In the last 24 hours, 1,08,122 cases of Corona virus and 162 deaths have been reported in the United States.
US Secretary of Defense Lloyd Austin's coronet test was positive, after which he was quarantined for five days.
According to the Pentagon chief, Lloyd Austin's corona symptoms are mild. Lloyd Austin says he has been fully vaccinated and has been given a booster vaccine, which has prevented him from contracting the disease.
On the other hand, due to bad weather and Corona restrictions in the United States, there is chaos at the airports. More than 2,600 flights were canceled yesterday.
While the first 2 deaths were reported from the Omi Kron variant in South Korea, the first 12 cases of Omi Kron variant were reported in Bulgaria.
A fourth dose of coronavirus has been announced in Israel for people 60 years of age and older and medical personnel to prevent omega krona.
Meanwhile, the Kuwaiti embassy in the UK has advised its citizens based there to leave the UK due to the unusual spread of the Omi Kroon variant.