Entertainment
Areeba Habib Piya Ghar Sadhar Gayi, Beautiful Photos, Videos Viral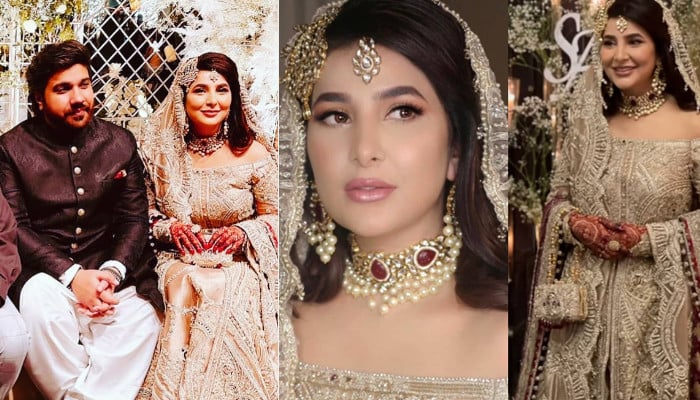 Beautiful Pakistani actress Areeba Habib Pia went home, many beautiful videos and pictures of her wedding that took place yesterday are very viral on social media.

Areba Habib on social media applications Henna and mother's ceremony Even now the beautiful wedding photos and videos are viral in which the faces of her husband and almost the entire Pakistan showbiz industry can be seen with her.
Areeba Habib has her own The most beautiful and important wedding day I chose light colored clothes and light make-up on it.
Areeba Habib looked very happy and confident during the ceremony.
On the other hand, Sianji of Areeba Habib was wearing a black sherwani with a white dress.
Newlywed Areeba Habib and her husband also gave dance performances during the wedding ceremony while several actresses from the showbiz industry also danced in the group and added four more months to the wedding ceremony.
Areeba Habib's fans are overjoyed at the viral videos and photos of her and wishing her the best of luck.