National
The villages of Matiari and Sajawal were submerged in water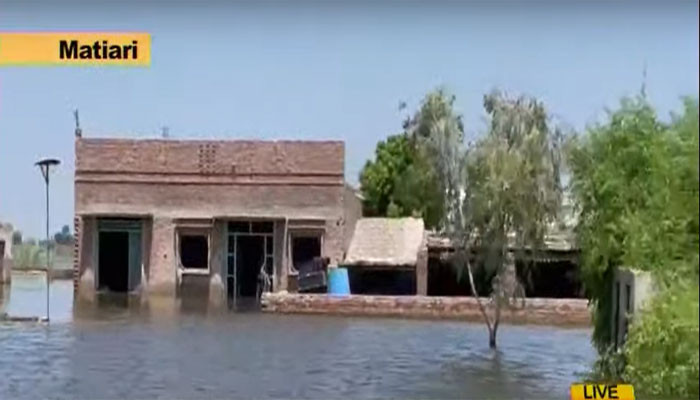 Villages of Matiari and Sajawal districts of Sindh have been submerged in flood water.
According to Deputy Commissioner Matiari, there was a breach in the Chandan Mori canal in Matiari, after which the water entered the nearby village.
They have said that they are trying to fill the crack in the canal with the help of cranes and local people.
Deputy Commissioner Matiari further says that the gate of Chandan Mori Canal from Rohri Canal has been broken due to which the flow of water has increased.
They also say that the canal is overflowing at more than 4 places, people are also building dams there.
A large number of local people including SSP Matiari reached the site of the breach in the canal and are busy trying to fill the breach.
Residents of several villages have taken shelter on the roofs of their houses and are waiting for help.
On the other hand, the water level in the Indus River at Sajawal is continuously rising.
In Sajawal, the people living in the Kacha area have evacuated their villages due to water inundation.
Banana plantations and vegetable fields in the Kacha area were also inundated, raising fears of crop damage.