National
Many tehsils have been affected by floods in Sindh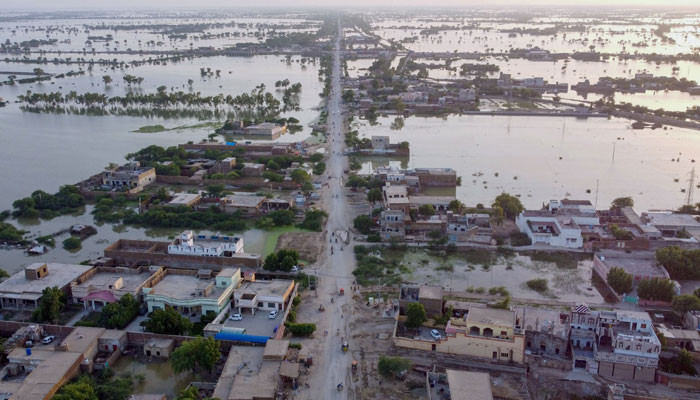 In Sindh, rain and flood relays are affecting one tehsil after another.

Flood pressure continues in Dadu while Khairpur Nathan Shah city is submerged in water. There is only water around Mehar and Juhi city.
The work of strengthening the ring road to save the cities is going on, while the traffic going to Punjab and Balochistan on the national highway near Mihar has been closed for 3 days.
With national highways blocked or affected, relief teams are also facing difficulties in reaching the victims.
To save Shahdadkot, the highway connecting the city was cut at 3 places, flooding 100 villages nearby.
The gate of the Rohri Canal near Matiari broke at Chandan Mori, leaving Kot Diji and Narab tehsils of Khairpur under water as well.
Abundance of mosquitoes and diseases have started to rise in the flood affected areas due to which the sufferings of the victims have also increased.