National
Rain and snowfall in GB, KP, Balochistan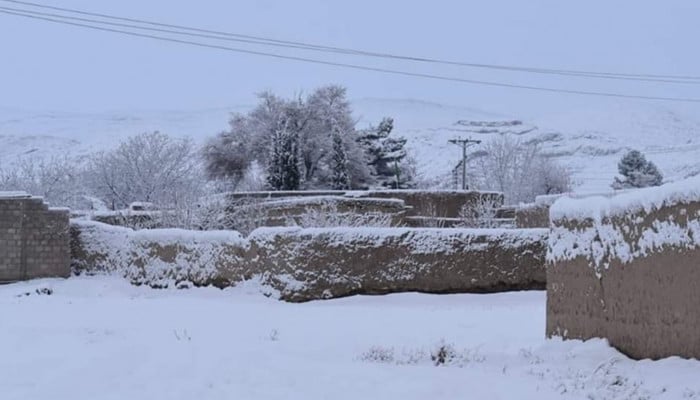 Winter rains and snowfall continue in different cities of Pakistan.

The weather in Khyber Pakhtunkhwa, Gilgit-Baltistan and Balochistan became colder due to rain and snowfall.
In Quetta, rains and snowfall in the mountains intensified the cold. It also rained in Ziarat, Chaman and Pishin.
Snow has also fallen at Chilas, Babusar Top, Nanga Parbat, Batugah Top and Ghizr.
Today the minimum temperature in Islamabad is expected to be one degree, Murree Safar, Lahore 5, Karachi 13, Quetta minus one and Peshawar minimum 3 degrees Celsius.