Entertainment
Muammar Rana's daughter's engagement, participation of showbiz stars in the ceremony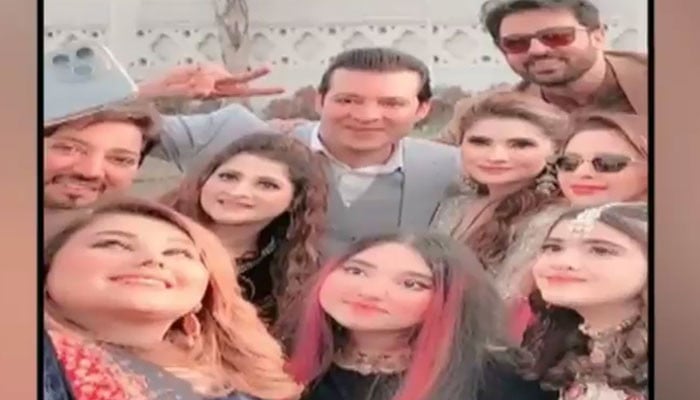 Leading actors of Pakistan film industry and superstar Muammar Rana's daughter's engagement was attended by famous stars of showbiz.
The big names of the film world participated in this event which took place in Lahore and made the event last for four months.
Actress Reema along with her husband attended the engagement ceremony.
Film star Shaan, Afzal Khan Rambo, Sahiba, Saud, Jawariya Saud and other artists also shared in Muammar Rana's happiness.