World
Moscow: A passenger bus collided with a railway bridge, killing 5 people and injuring 21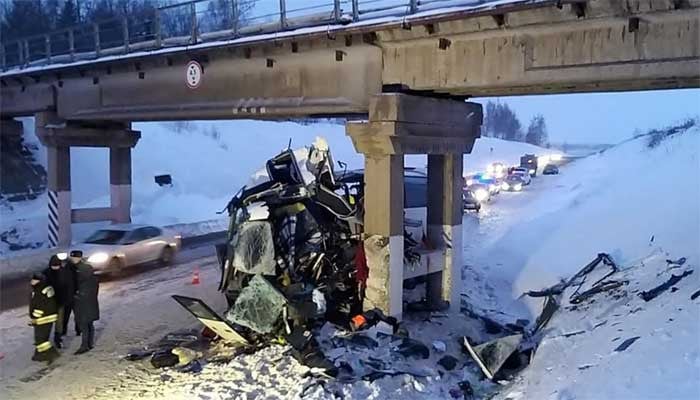 At least five people have been killed and 21 others injured when a passenger bus collided head-on with a railway bridge on a highway in the Russian capital, Moscow.
The accident took place this morning in Moscow's Ryazan region. The bus was carrying 49 people.
Moscow police say a criminal case has been registered for violating traffic rules.