World
Last year, the occupying Indian army martyred 210 Kashmiris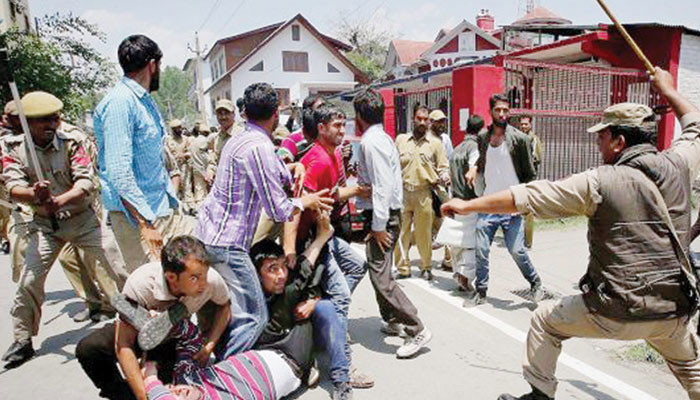 In occupied Kashmir, the state terrorism of the occupying Indian army continued even last year. In 2021, the occupying Indian army martyred 210 Kashmiris including 5 women and 5 boys, 65 Kashmiris were martyred in fake encounters and during detention.
According to Kashmir Media Service, senior Hurriyat leader Syed Ali Gilani also died in the custody of Indian police.
487 Kashmiri people were injured in the brutal use of force by the Indian Army on protesters, 2716 Kashmiri people including Hurriyat and human rights leaders were arrested in house raids and crackdowns.
Occupying Indian authorities have not allowed Friday prayers to be held at the historic Jama Masjid in Srinagar for 45 weeks.