World
A devastating fire engulfed Boulder County, USA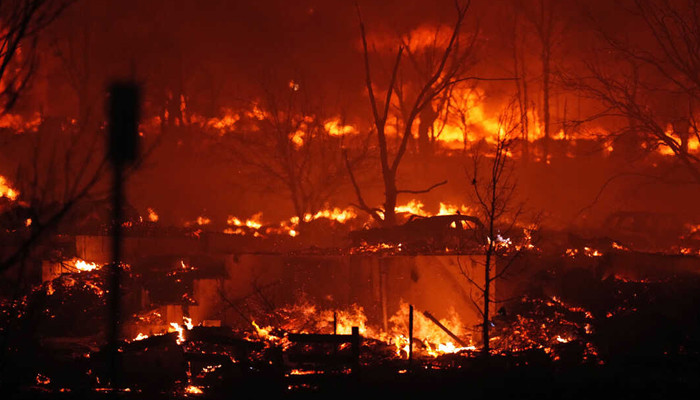 Boulder County, Colorado, USA is surrounded by the most dangerous and devastating fire in history.

According to foreign media, forest fires have now spread to hundreds of homes.
According to reports, more than 30,000 people have fled their homes to save their lives due to the fire, while 550 houses have been destroyed. The number of houses destroyed is expected to increase.
Colorado's governor has declared a state of emergency. 6 people have been injured in different accidents. Authorities have also expressed fears of casualties.
Foreign media say that 500 houses were burnt in Boulder in 2013.