World
Uttar Pradesh Chief Minister's review of floods on the red carpet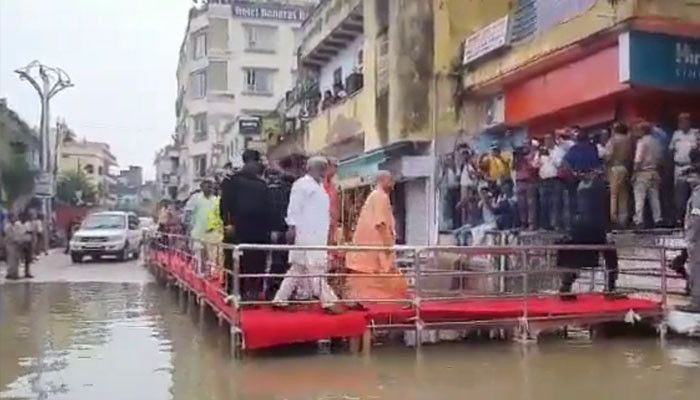 When the Chief Minister of Uttar Pradesh, Yogi Adityanath arrived to meet the flood victims, a red carpet was laid for them.
The Chief Minister had to reach the Asi Ghat site which has been submerged in the Ganga canal after the floods.
In this regard, the administration made a small stage-like path for Yogi Adityanath and laid a red carpet on it.
He is being severely criticized by political opponents and Indian media that he became a VIP to meet the suffering people.