National
Threatening case: Imran Khan summoned to court at 12 noon today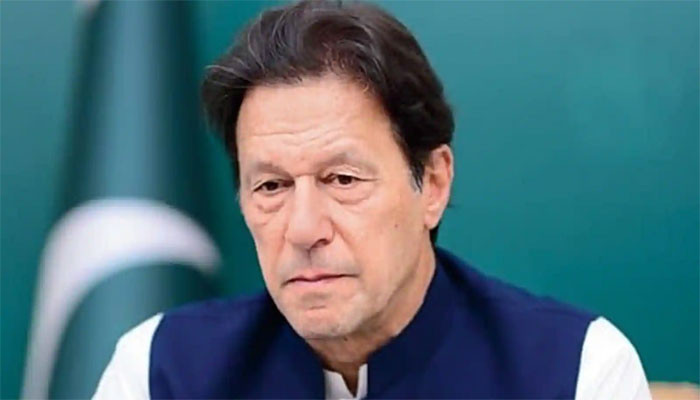 The Anti-Terrorism Court of Islamabad has summoned Chairman Pakistan Tehreek-e-Insaf (PTI) Imran Khan at 12 noon today in a case related to threats to a female magistrate and senior officers of the Islamabad Police.

Islamabad Anti-Terrorism Court Judge Raja Jawad Abbas Hasan is hearing the case.
When the hearing of the case started, accused Imran Khan's lawyer Babar Awan requested the judge to grant bail to my client.
Judge Raja Jawad Abbas Hasan replied that there is no example, whoever comes to the court gets bail.
Babar Awan submitted a written application for Imran Khan's bail in the court.
The judge instructed him that you will have to appear in court for bail.
Babar Awan Advocate said that my client is in Islamabad, he has been written by the police that his life is in danger, the job of the police is to provide him security.
The judge asked the public prosecutor that seven ATAs have ever been registered without a crime.
The judge asked Babar Awan that you have to tell which Kalashnikov was taken? Which suicide jacket was attacked?
Babar Awan replied that he will bring it at 12 o'clock.
The judge asked the public prosecutor to read out the statement of the two executive officers who were threatened, whether it was a statement or not.
The public prosecutor replied that he was.
On this occasion, Babar Awan Advocate said that if anything happens to my client, along with the rulers, IG and DIG Operations will also be responsible.
Earlier, lawyers and journalists were banned from entering the judicial complex on the occasion of the hearing.
Despite the ban, the lawyers of Insaf Lawyers Wing from Lahore forcibly entered the judicial complex.
The court has summoned Imran Khan today, earlier the court granted the pre-arrest bail of Chairman PTI till today (September 1).