National
Threat letter received that some people want to kill Imran Khan: Babar Awan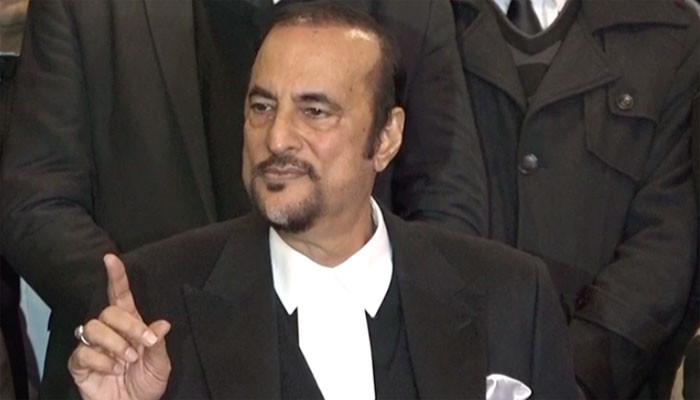 Former Prime Minister Imran Khan's lawyer, PTI leader Babar Awan Advocate says that we have been given a threat letter in Bani Gala that some people want to kill Imran Khan, this threat letter has been submitted to the court.
Imran Khan's lawyer, PTI leader Babar Awan while talking to the media outside the court said that 2 written replies have been submitted in the court.
He says that the court has told that if anything happens to my client, the government, IG and DIG Islamabad will be responsible for it.
Babar Awan said that on one hand these people are withdrawing security from Khan Sahib, on the other hand there is a restriction that the police of any other province cannot be here with them.
Imran Khan's lawyer also said that the court has said that Imran Khan should appear, on which I have said in the court that Imran Khan is in which Mayfair, Bani Gala, I will bring him at 12 o'clock. .