National
There is no truth in Imran Khan's conspiracy allegations: US State Department official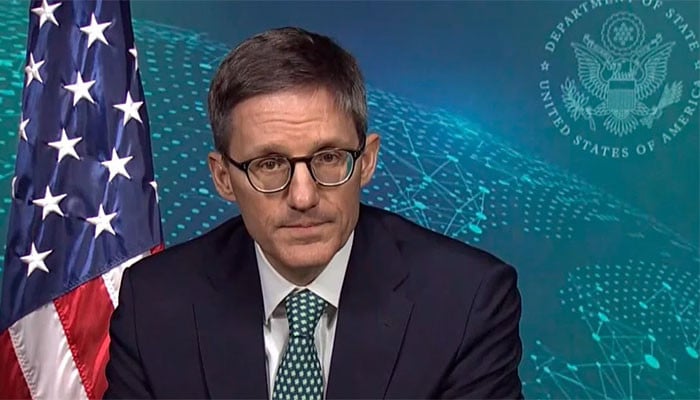 US Secretary of State Tony Blanken's adviser Derek Shule says that there is no truth in the conspiracy allegations of Chairman PTI Imran Khan.
This has been said by Derrick Shule, adviser to US Secretary of State Tony Blanken, while talking to 'Geo News' in Washington.
He says that Pakistan is an important country, relations and cooperation will continue with any government, America's relations with Pakistan are multifaceted, not limited to Afghanistan.
Derek Shule has said that security, economic cooperation and assistance to the flood victims are an expression of American commitment, Pakistan has been an important ally in the anti-terrorist operation, Pakistan-US military cooperation is strong.
He has said that it is in our common interest to deal with terrorism apart from Afghanistan. Pakistan has been with us in the anti-terrorism operation in the past and hopefully it will continue in the future.
The official of the US State Department further said that the first dialogue between Pakistan and the US in the field of health was held. The US is committed to Pakistan's cooperation.
Derrick Shule, advisor to US Secretary of State Tony Blanken, also says that Pakistan and the US have 75 years of diplomatic relations, and it is hoped that this will continue in the coming years.