Sports
The wish of the little fan who wrote a letter to Babar Azam was fulfilled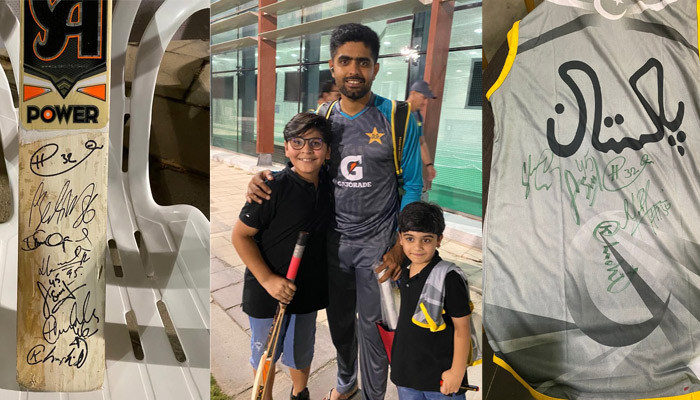 A young fan who wrote a letter to the captain of the national cricket team, Babar Azam, got his wish fulfilled.
Eight-year-old Haroon Surya wrote a letter to Babar Azam after the World Cup, the young fan wanted autographs from Babar and the team players.
Babar Azam had promised an autograph to a young fan on social media.
Abar Azam also gave an autograph to Haroon Surya and met other players of the team.
During Asia Cup training, Babar Azam met Haroon and also gifted an autographed bat to Haroon Surya on behalf of the Pakistan team.
Apart from this, the players also gave a gift to the little fan by autographing the training jersey.
Babar Azam thanked Haroon for the letter circulating on social media and asked for his autograph.