National
The stage broke during Yusuf Raza Gilani's speech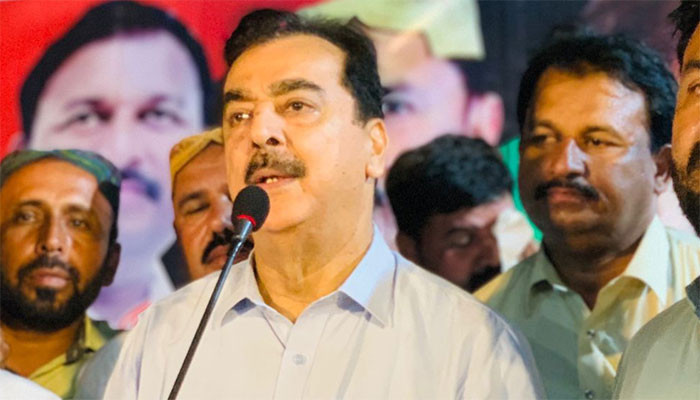 Pakistan People's Party (PPP) leader and former prime minister Yousaf Raza Gilani visited Fazilpur, where the stage collapsed during his speech.
Yusuf Raza Geelani continued his speech despite stumbling on the stage.
PP leader Yusuf Raza Gilani said that due to the flood, the property of the poor was destroyed, the philanthropists who donated crores of goods are commendable.
Yusuf Raza Gilani said that there is a need to build a road from DG Khan to Fazilpur and Rajanpur.
He said that the government is requested to make a special policy for the victims.