National
The situation worsened in Khairpur Nathan Shah due to flood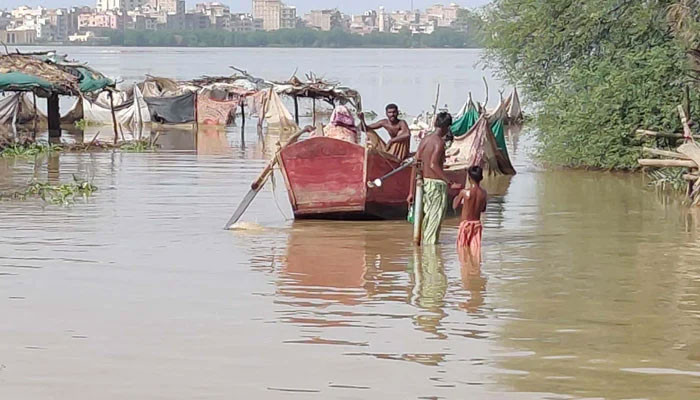 The flood situation worsened in Khairpur Nathan Shah Tehsil of Dadu District of Sindh.
10 feet in the low-lying area of ​​Khairpur Nathan Shah bypass road, while 2 to 5 feet of water accumulated in the city.
Many flood-affected villages in Sindh's Shikarpur district are still waiting for government assistance.
On the other hand, the local people attacked the revenue officials for blocking the Ali Raza Mori Sam Canal cut in Nawabshah, as a result of which the security officer of Assistant Commissioner Qazi Ahmed was killed by an ax attack.
Nawabshah Police has arrested 4 suspects involved in the incident.
In Quetta and other flood-hit areas of Balochistan, the electricity system has not been fixed till now, while the drinking water crisis has also worsened due to which the citizens are facing a double problem.
At Rajanpur, the water level in the Indus River began to decrease, the water in the rivers and canals began to flow in the affected areas, and epidemics spread in the affected areas.