Entertainment
Once again under criticism for singing Haramani song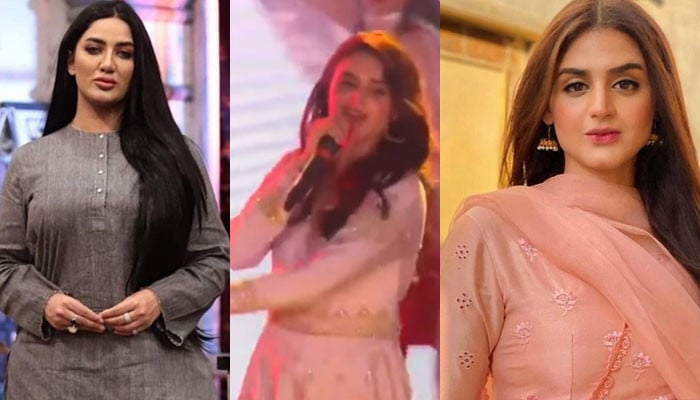 Famous Pakistani actress Hira Mani is once again under criticism from social media users.
Recently, Hara Mani had faced loss while singing a song during a concert abroad, but now Hara Mani has again turned the critics' guns towards her by singing a song.
Hara Mani shared a video on her social media account Instagram to thank her 7 million followers.
In this video, the actress is performing as a singer on the popular song 'Pasoori'.
The singing of Haramani's song did nothing special to the internet users, there is a lot of criticism on the actress on other pages including the comment box of this post.
Internet users believe that Haramani has rendered the popular song 'Pasoori' useless and useless.
Users say that Hara Mani is an actress, why is she trying to become a singer.
On the other hand, model and host Mathira has also contributed in the comment box of this post.
Mathira criticized Haramani and said, 'I just want to ask why the show organizers don't invite the original singers, if other people take advantage of the singers by singing their hits, is it not unfair to the singers? Is?'