National
Maryam Nawaz comments on Imran Khan's diamond statement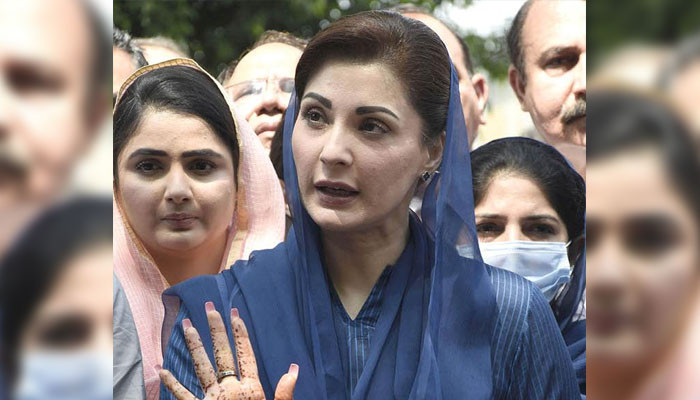 PML-N Vice President Maryam Nawaz has reacted to Chairman PTI Imran Khan's statement regarding the diamond.
Maryam Nawaz Sharif has issued a statement on her microblogging website Twitter by sharing a video of Imran Khan's conversation with journalists after his appearance in the anti-terrorism program today.
Maryam Nawaz said on Imran Khan's 'Necklaces are very cheap, talk about something expensive' statement, 'They don't leave even cheap things'.
It should be remembered that outside the anti-terrorism court, a journalist asked the former prime minister whether he had taken a diamond necklace from the vault.
In response to which Imran Khan said that necklaces are very cheap, talk about something expensive.
It should be noted that today, former Prime Minister Imran Khan, while talking to journalists outside the Anti-Terrorism Court, said that I am becoming more dangerous every day.