Entertainment
It would be a shame to submit the film 'The Kashmir Files' for the Oscars, Indian filmmaker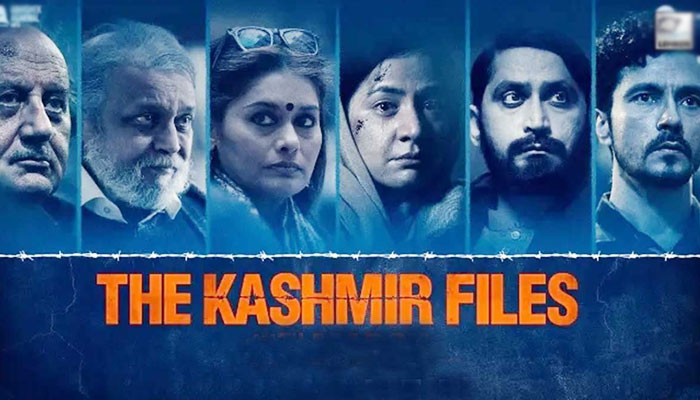 Indian filmmakers believe that it would be embarrassing to submit the film 'The Kashmir Files' for the Oscars.
This year, there was a lot of uproar in the country on the release of the Indian film 'The Kashmir Files'.
This controversial film expressing anti-Muslim sentiments was strongly supported by Indian Prime Minister Narendra Modi and his party BJP.
The film is now reportedly in the running for the next Oscars, a move opposed by several major Indian filmmakers.
The controversy started when 'Gangs of Wasseypur' director Anurag Kashyap said that his film 'RRR' was nominated by India for the Oscar in the category of Best Foreign Language Film Award. Must be nominated.
Later, another Canadian director Dylan Mohan Gray also disagreed with the decision to select the film 'The Kashmir Files' for the Oscar award.
In one of his tweets, he wrote that if this film based on hate-mongering elements is selected for the Oscars by an impartial board, it will be a further embarrassment for India.
On the other hand, Vivek Agnihotri, the director of the film 'The Kashmir Files', while reacting to Anurag Kashyap's statement on Twitter, said that 'he is campaigning against my film being selected for the Oscars'.
Talking to the Indian media on this issue, Indian filmmaker Anurag Kashyap criticized the idea of ​​India selecting 'The Kashmir Files' for the Oscars and said, 'Vivek Agnihotri wanted to get attention and he They got it now'.
Anurag Kashyap said that the discussion was about 'RRR' and the Oscars and how the film is being liked in Hollywood.
He said that the statement to which Vivek reacted was made in jest, the film 'RRR' has received 3 nominations for the Saturn Awards, which no Indian film has received so far.
He added that Vivek only tweeted about the part about his film during the 80-minute-plus interview.
Anurag Kashyap says Vivek just had to get attention, he feels he has achieved a lot, as nothing like this has ever happened in his life before.
He said that the film 'The Kashmir Files' has given him a lot, yet his hunger is not quenched and therefore he can abuse me as much as he wants.
However, Agnihotri is adamant that against his film Hindi film fraternity and critics are propagating.
He defended himself by saying that Still the film 'The Kashmir Files' There is a campaign going on against K being selected for the Oscars.
"This is a very serious subject and I take it very seriously," he said.
He further said that according to me, the boycott is the anger of the film fans because the Indian middle class people are disconnected from the producers and famous artistes due to their arrogance.