National
ISPR's Tribute to Syed Ali Geelani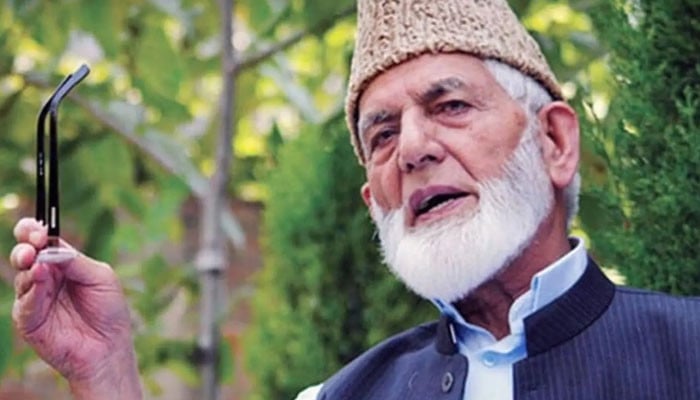 DG ISPR said in his message on the first anniversary of Kashmiri leader Syed Ali Geelani that Pakistani nation pays homage to him.
ISPR said in its statement that Ali Geelani's resistance and struggle against worst Indian atrocities in Occupied Jammu and Kashmir is exemplary.
He said that the struggle of Syed Ali Geelani for the right of self-determination will always continue to influence future generations.
On the other hand, Prime Minister Shehbaz Sharif has paid tribute to Khaliq Haqiqi, the Hurriyat Kashmiri leader Syed Ali Geelani, who was in the custody of the occupying administration last year, on the first anniversary.
The Prime Minister said that the title of Babai Hurriyat for Syed Ali Geelani by Kashmiris is an acknowledgment of his historical struggle and the struggle of Mard Ahan Syed Ali Geelani is a golden chapter in the history of Hurriyat and freedom of Kashmir.
It should be noted that 92-year-old Kashmiri leader Syed Ali Geelani died in Srinagar last year after a long illness.