National
Heart touching pictures of Maryam Nawaz with flood affected children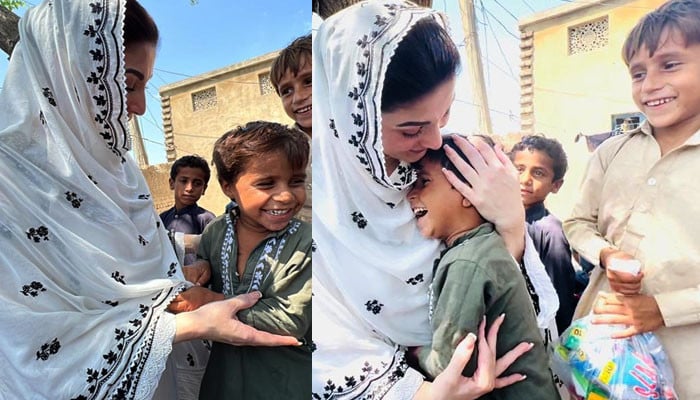 The recent viral pictures of Pakistan Muslim League-Nawaz Vice President Maryam Nawaz with flood-affected children have touched millions of hearts.
Maryam Nawaz Sharif made a second visit to the flood-affected areas yesterday, during which Maryam Nawaz Sharif also represented her father, PML-N leader, former Prime Minister Mian Muhammad Nawaz Sharif.
Maryam Nawaz not only mingled with the adults but also with the children, but she distributed their favorite things like papads and coffees among the children.
Maryam Nawaz fed a child with her hand and showered him with kindness.
Maryam Nawaz shared pictures with these children on Twitter and wrote that 'This child from a destroyed neighborhood of Rajanpur has not forgotten to laugh! Children of Man Ke Chache'.
On the other hand, Maryam Nawaz Sharif replied to those asking about her health status related to her fall and wrote that 'Alhamdulillah I am fine, injuries keep happening'.