World
Groom killed by lightning during engagement ceremony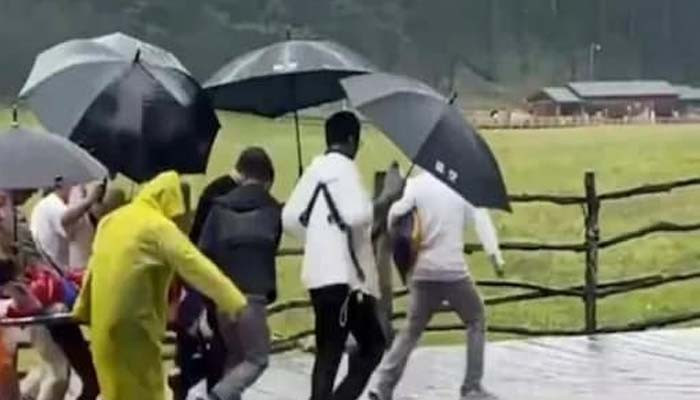 A tragic incident took place in China where a groom was killed by lightning during an engagement photo shoot.
This incident happened last week in the Chinese province of Yinnan where an engagement ceremony was going on in which the bride and the groom were being photographed when suddenly lightning struck the groom.
According to reports, the groom Roan was immediately rushed to the hospital due to the lightning strike, but he could not survive.
According to reports, other people present at the engagement ceremony were safe due to lightning strike.