National
Flood water will lead to natural regeneration of coastal areas: Ex-DG NIO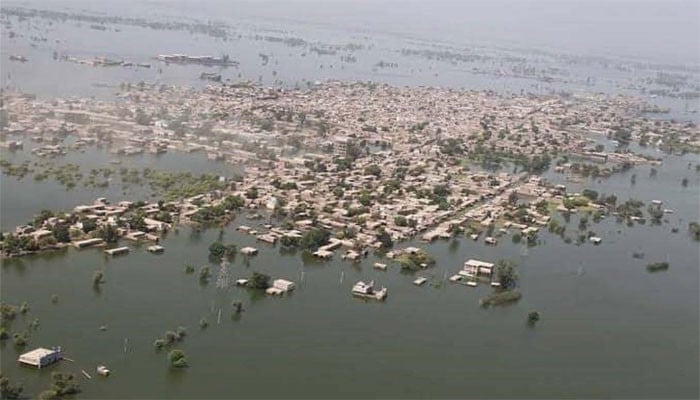 Former DG of National Institute of Oceanography (NIO) Dr. Shahid Amjad says that flood water will lead to natural restoration of coastal areas.
While talking about the destruction of flood in the country, especially Sindh province, he said that the land in Thatta and Badin is rapidly being washed away by the sea.
Dr. Shahid Amjad said that after the recent floods, there will be a reduction in soil erosion in the coastal areas, as this flood water flows into the sea through rivers.
They say that along with water, stones, minerals and soil also go into the sea, accumulation of minerals and soil will reduce land erosion in coastal areas.
Ex-DGNIU said that Tamarind plants also need fresh water for growth, 100% salt water stops the growth of Tamarind.
He said that the production of tamarind plants and shrimps will increase this year, as shrimp larvae require less saline water to grow.
Dr. Shahid Amjad said that the survival rate of shrimp larvae will increase with the arrival of flood water, there will be more shrimp larvae in Taimer this year.
The former DGNIO also says that the lack of fresh water in the coastal areas increases salinity in the soil, flood water will be useful in agriculture in the coastal areas.