National
Fawad Hasan Fawad's Tribute to Syed Ali Geelani on his first death anniversary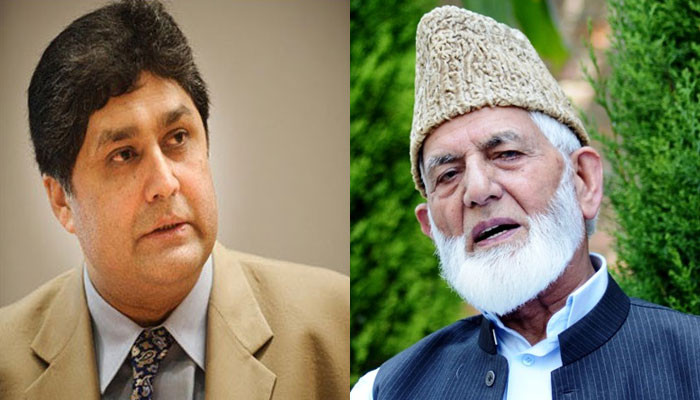 Former Prime Minister Nawaz Sharif's former Principal Secretary Fawad Hasan Fawad has paid tribute to Hurriyat leader Syed Ali Geelani on his first death anniversary.
Fawad Hasan Fawad wrote in his message on the micro-blogging website Twitter that the anniversary of Syed Ali Geelani is a testimony that some people with their unblemished character and unparalleled struggle achieve a position on which even the end of physical life has no effect. Does not put
He also wrote that the growing freedom movement of Kashmir was the proof of his spiritual life.
In his message, Fawad Hasan Fawad also prayed for forgiveness for senior Hurriyat leader Syed Ali Geelani.