National
Fawad Chaudhry's reaction to Hamid Khan's statement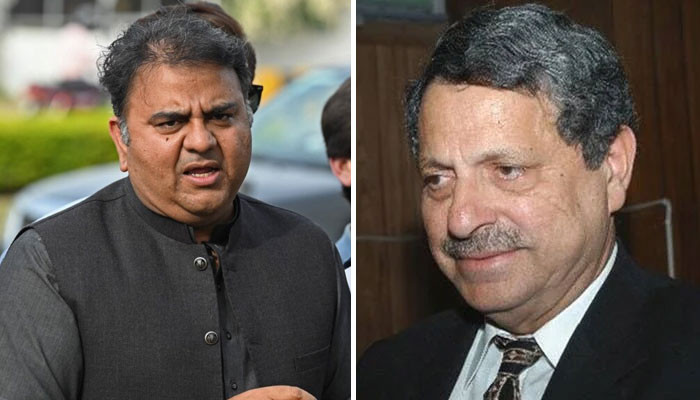 Reacting to Hamid Khan's statement in the court, Tehreek-e-Insaf leader Fawad Chaudhry called Hamid Khan the partner of former Chief Justice of Pakistan's son Arsalan Iftikhar.

Fawad Chaudhry says that whether Imran Khan apologizes or not is not the issue, suggesting the court to hear both the torture and contempt of court cases against Shahbaz Gill.
In another statement, Fawad Chaudhry has said that so far our party has stopped the people, if the decision comes against Imran Khan, then the people will decide.
The PTI leader said that Zulfikar Ali Bhutto, Nawaz Sharif and Yusuf Raza Gilani were punished when they had lost their popularity while Imran Khan was at the height of his popularity.
He further said that Imran Khan cannot be punished. The disqualifiers think that if they remove Imran, will they be able to live on their own?
It should be noted that during the hearing of the contempt of court case in the Islamabad High Court yesterday, Advocate General Jahangir Jadoon said that Fawad Chaudhry had said that the Chief Justice should apologise.
On this, Imran Khan's lawyer Hamid Khan replied that we have nothing to do with Fawad Chaudhry's statement, no good can be expected from this person.