National
Confronting Imran Khan in politics is not difficult but impossible: Asad Umar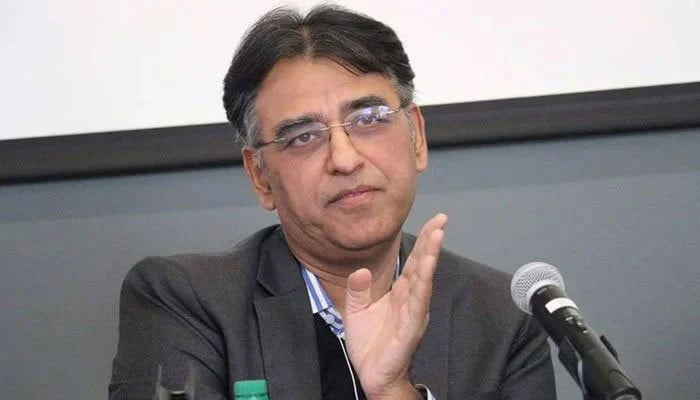 The leader of Pakistan Tehreek-e-Insaaf Asad Umar has pointed to the current rulers and said that he has seen that it is difficult if not impossible to compete with Imran Khan in politics.
Asad Umar said this while talking to the media after the appearance of Imran Khan in the anti-terrorism court of Islamabad along with PTI leader Babar Awan Advocate.
They say that Imran Khan is considered the leader not only of Pakistan but also of the world of Islam.
The former federal minister further said that the more they are trying to suppress Imran Khan, the more popular he is becoming, the only solution to the problem is to hold elections and let the people decide.
Asad Umar also said that the cell of the Ministry of Interior has told several times that Imran Khan is in serious danger, if you think you are popular, come and fight in the field of politics.
On this occasion, Imran Khan's lawyer Babar Awan Advocate said that in the case against Imran Khan, they added 4 new provisions including setting fire, threatening to kill.
They say that now they have time to withdraw their false cases, yesterday even Imran Khan's personal security was not allowed inside the court.
Babar Awan said that the martyrs were hurt by the statement of the police, it was written that the police became scared after the statement of Imran Khan.
He also said that the government has written about the security threat, Asad Umar was in Lahore, but the case against him was registered in Islamabad, we will prosecute those who make false cases.