National
Army chief visits Rojhan flood affected areas, meets victims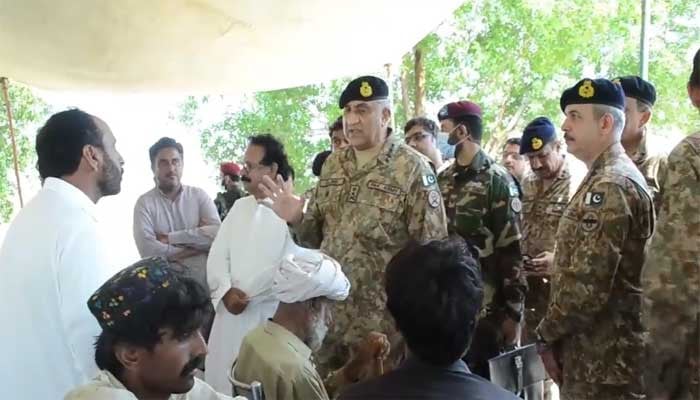 Pakistan Army Chief General Qamar Javed Bajwa visited the flood affected areas of Rojhan.
According to ISPR, the Public Relations Department of the Pakistan Army, the Army Chief visited the flood relief camp and met the flood victims.
On the other hand, the relief activities of the Pakistan Army are ongoing for the flood victims. During the rescue and relief operation, Pakistan Army has shifted more than 50,000 people from the affected areas to safe places, provided 72 tons of relief materials, and provided treatment facilities to more than 51,000 patients in various medical campuses. went
ISPR says that 221 relief items collection points have been set up across the country, 1231 tonnes of goods including basic necessities have been sent to the affected areas after collection at the collection points.
25 thousand packets of cooked food were also provided to the victims by Pakistan Army.