National
Another video of PPP MNA Mir Manoor Talpur has come out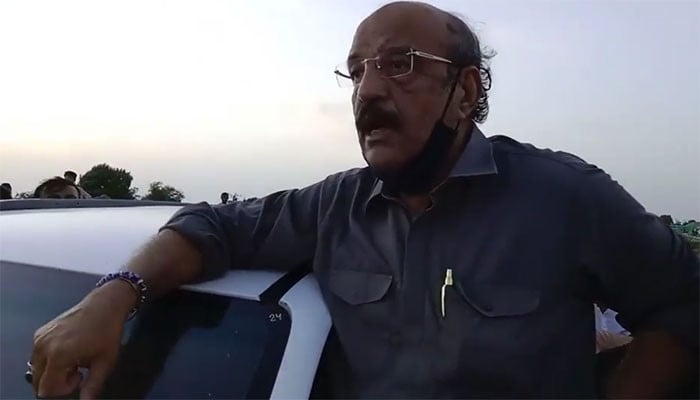 After the video of distributing 50, 50 rupees to the flood victims went viral, another video of PPP MNA Mir Manoor Talpur has surfaced, in which he is telling the citizen that if the water comes too much, beat the water with sticks.
While visiting the taluk hospital of Juhdu area of ​​Mirpur Khas, the citizen told Mir Manoor Talpur that more water is coming in Sain Rebari area, to which Mir Manoor Talpur said, hit the water with sticks if the water comes more.
Earlier, when Mir Manoor Talpur faced criticism for the video of distributing 50, 50 rupees, he told the Sindh Chief Minister during an event that people are making fun of him when he distributed the money.
Sindh Chief Minister Murad Ali Shah silenced them by saying that the cameras are on, keep quiet.