National
American Ambassador met with Ahsan Iqbal, expressed regret over the damage caused by the flood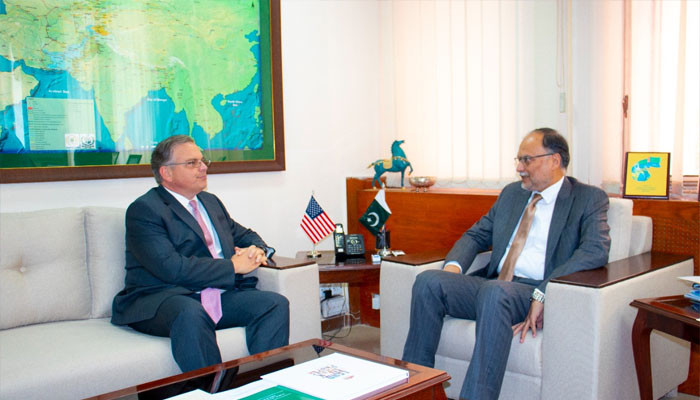 US Ambassador Donald Bloom met Planning Minister Ahsan Iqbal, expressing regret over the loss of life and property caused by the recent floods.
According to the Ministry of Planning, the American ambassador offered assistance in the process of rehabilitation of the victims.
On this occasion, Ahsan Iqbal said that Pakistan and America have multifaceted economic relations, with the full participation of the international community, it will help to overcome the challenge.
The federal minister said that the recent extraordinary flood situation in Pakistan is the result of climate change, record rains have caused widespread destruction.